Did you know that the average American is responsible for 4.4 pounds of trash every single day?  That's over 1,600 pounds of trash per person annually. Recycling, repurposing and reusing any available items is a way to reduce these emissions – but often people aren't aware of all the ways to use items again, instead of throwing them out. Look at 10 less-popular items you can recycle:
THE GREATEST THREAT TO OUR PLANET IS THE BELIEF THAT SOMEONE ELSE WILL SAVE IT
~ROBERT SWAN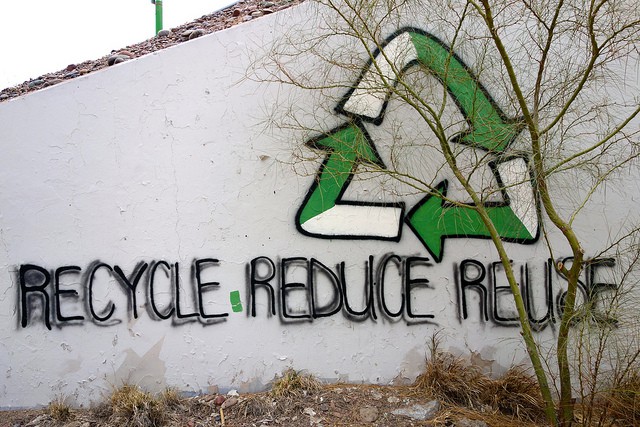 1. Foam Packing
Was a large box delivered to your home with more foam packing than you know what to do with? Call your local pack-and-ship stores to see if they accept foam peanuts or packaging items – oftentimes stores will reuse them. Instead of throwing it away, take that foam packing sure. to a place where it can be used again instead of winding up in a landfill taking up space.
2. Ink/Toner Cartridges
Why would you trash your empty ink cartridges when you can be green and easily recycle them and save yourself money? Depending on the cartridge brand, you can sell it for up to $1 on Recycleplace.org. Staples will give a $2 voucher for old cartridges – you can use that credit towards a $30 purchase on new ink or toner. It doesn't take much effort to conserve energy and help our environment if you take a little time to figure out how to properly dispose of household items.